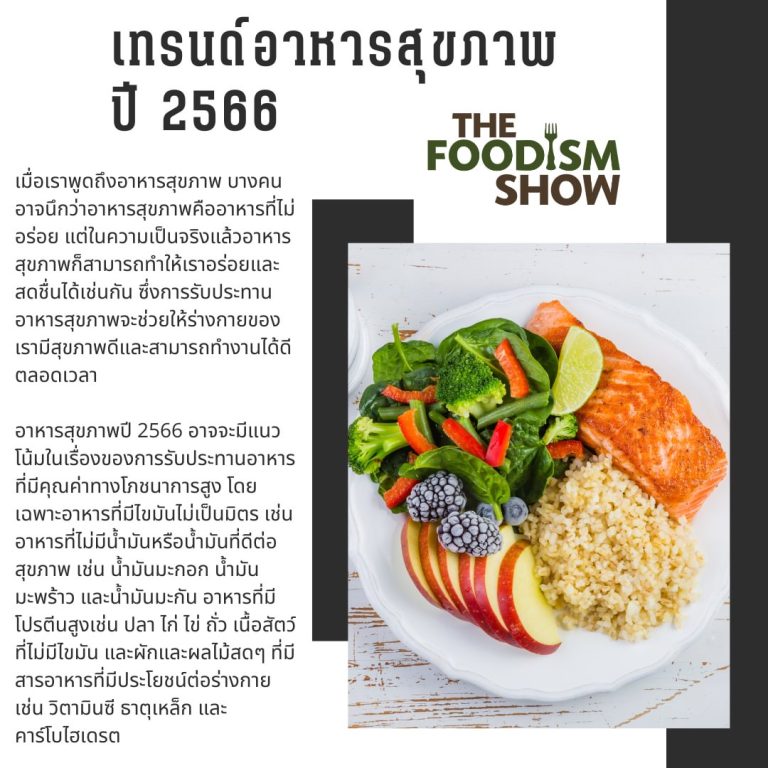 "Trend of Healthy Food, year 2023"
When we talk about healthy food, some people may think that it is not tasty, but in reality, healthy food can also be delicious and refreshing. Eating healthy can help our body stay healthy and perform well all the time.
The trend of healthy food in 2023 may lean towards high-nutrient foods, especially those with low-fat content, such as food without oil or with healthy oils such as coconut oil, palm oil, and olive oil. Foods high in protein, such as fish, chicken, eggs, legumes, lean meat, and fresh fruits and vegetables with beneficial nutrients like vitamin C, iron, and carbohydrates.
In addition, eating healthy food also requires us to be cautious of using chemicals in food preparation, such as preservatives, artificial sweeteners, and flavor enhancers that may lead to various diseases. Therefore, we should choose high-quality food without harmful chemicals.
The Foodism Show
December 7-10, 2023, 10.00 – 20.00
Hall 7, IMPACT Muang Thong Thani, Nonthaburi
We have everything in one place with over 150 shops! And we have gathered over 15,000 visitors throughout the 4 days!!
For more information or to book a booth,
add
LINE: https://lin.ee/N6ULlle
Organized by Impact Exhibition Organizer
#TheFoodismShow2023